I am making my ever so cute nephew, Asher, a blankie. I just love the bright contrasting colors. I love the little rockets and robots so much!
No matter how many things I sew, I always make a mistake. It's gets frustrating, but then I think more about it. This is a homemade blanket, one that comes from my heart. I picked out the fabric with him in mind. Stitched it together picturing him wrapped in it watching Saturday cartoons. I hope that when he wraps it around his tiny self that it will remind him of his auntie. He's not looking for mistakes or imperfect lines or uneven stitches. He, I hope, will know it was made with a heart full of love for him. It was made just for him. A one of a kind blankie for a one of a kind boy.
Oopsie ;) I will have to do a patch job!
Asher.
I'm participating in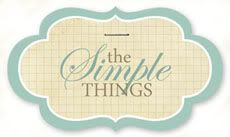 and
Stop by these great blogs. They are pretty neat!